While most people were just watching a street performance, one dog was living it.
During a theatrical performance in Turkey, the script called for actor Numan Ertuğrul Uzunsoy's character to lay on the floor hurt. Of course, it was all pretending.
"The character I played was injured and in great pain," said Uzunsoy. "He'd fallen off a horse, and was breathing hard."
But then, an adorable furry four-legged member of the audience came to the rescue:
As Uzunsoy lay on the ground, clearly doing a great job, the concerned stray dog made his entrance; interrupting the play to offer the 'injured' character some comfort.
The stray dog then proceeded to snuggle up right next to the actor and start to lick his face, presumably in an attempt to revive him, luckily for us this moment was caught on camera.
"I felt warmth on my face. First, I thought my co-star was approaching me," Uzunsoy said. He was wrong.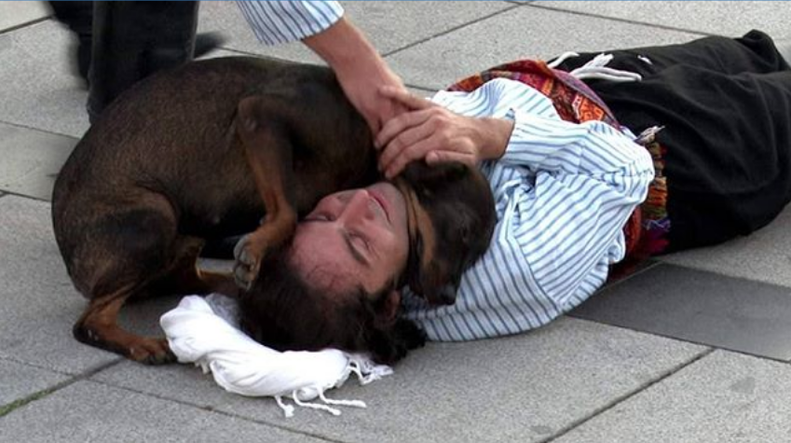 At this point, Uzunsoy couldn't help but break character as his face gave way to a smile.
"I was very happy when I felt the dog's kisses," Uzunsoy said. "I was very touched. He was like an angel who wanted to help me. It was a very emotional moment for me. I was not expecting it."
It seemed as though everyone enjoyed the adorable interruption. One of the crew eventually escorted the adorable dog offstage, but not until after the dog made sure the 'hurt man' was OK.
Uzunsoy wants to reunite with the pup and help him find a home, returning the favor for the kindness he'd shown.