President-elect Joe Biden and incoming first lady Jill Biden adopted their dog Major from the Delaware Humane Association in 2018.
After Bidens famous win in the presidential election earlier this week, come January, the 77-year-old will be settling into the White House with his wife, Jill, and their two pooches.
According to TMZ, Champ has been a member of the pack since 2008 and Major, who was previously a stray, joined in 2018.
President-elect Biden first heard about Major after his daughter, Ashley, sent him a Facebook post from the shelter saying they were looking for homes for the puppies.
Biden then called the shelter and wound up fostering and eventually adopting Major.
The pair became somewhat set on Major and adopted him from the Delaware Humane Society.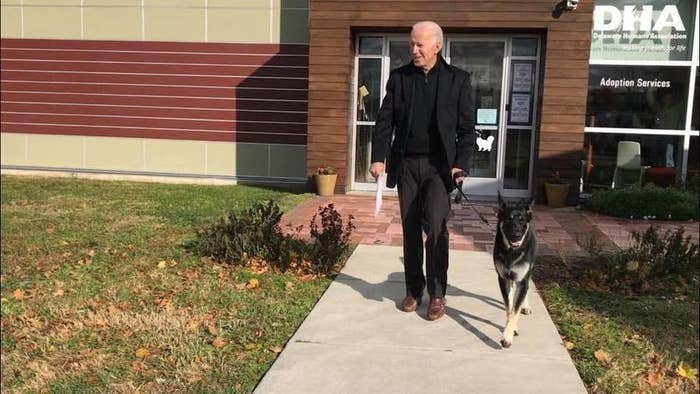 Champ and Major will bring back a long tradition of dogs in the White House.
President Trump had no dogs, the first president without one since William McKinley, who served from 1897 until his assassination in 1901.
Trump did explain why he did not have a dog, saying he thought it would seem "phoney" and that he was too busy.
Either way, we are glad to see the tradition back alive!